Williams-Brice Stadium Seating Chart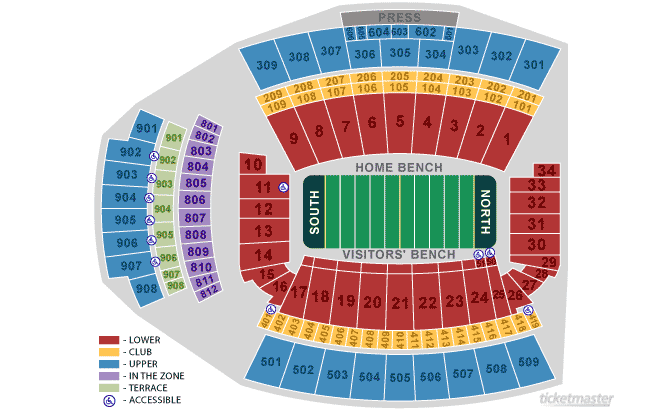 NOTE: Seating layouts may change depending on the event. Make sure you check the individual seating map when selecting your tickets.
The stadium consists of different levels: Press Box, Upper level, Terrace, The Zone, Club Level, Suite Level, East Stand, West Stand, and North Stand.
The best seats for non-premium seats are in Sections 3-7 for Gamecock fans. Where else, visiting fans will have the best view in Sections 19 and 20. Do go for seats within row 10-16 for an optimum view if possible.
See the image above to look at the actual seating chart and always double check the seating chart when purchasing tickets.
Reserve your seat and order your tickets today! Visit the events page to get started.
For more information on the ticket policy and the preferred ticket provider please view the Williams-Brice Stadium tickets page.
For all upcoming events at the Williams Brice Stadium please view the Williams-Brice Stadium events page.